With 'the 1000 Phing-Thing project' we, Phing-Things, flog in the domain of humans. We will stand with thousands of us somewhere in a public space where every unexpected visitor is able to see us. By just standing here we change the way people experience this place and will give them a smile on their face. We spread happiness!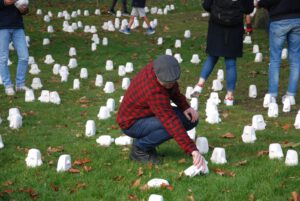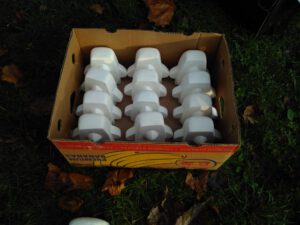 But we don't believe art is a static thing, we want people to become part of this project. So before we appear we asked people what they would wish for the fellow man. These wishes we put on our back. When we have been standing in this public space for a while (a day, our week) we ask people to take us home with them. So they will not only get us, to spread some happiness, but they also will get a nice wish from someone they don't know. This way a connection is made between two total strangers. We like to work on multiple levels.
The first '1000 Phing-Thing' was held in London at the Inner temple garden in 2015. It is our aim to organise this in every major city in the world.